Today I will have Adventures in Legwarmers. Pictures to follow...
Sixteen plus hours later...
LEGWARMER pr0n!!!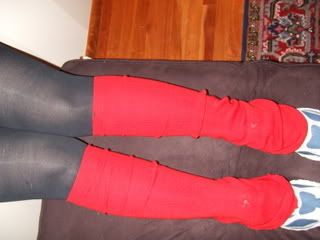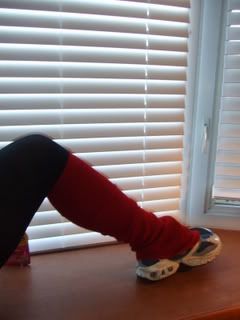 I made more than just the red ones, but I only photographed the red ones. Why, you might ask? Well, because I was going for a four mile run in the thrity-two degree fahrenheit weather and the red ones matched my red winter cap. More legwarmer pr0n to come in the coming daysweeksmonths.
None of this would be possible without the directions from ariel at electrolicious.com. I still need to introduce myself to her...long live the lurker!